Yesterday, we went to the Woodland Park Zoo in Seattle, to see the BRAND NEW BABY TAPIR!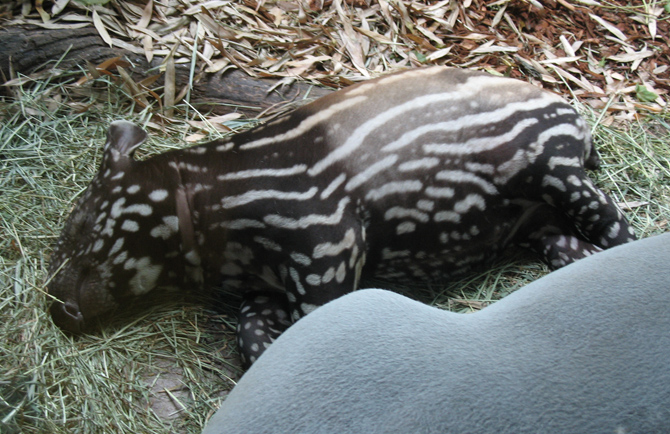 She was born on July 3, and she just came out for the public to see recently. She doesn't have a name yet, but for now, the zoo staff have been calling her Princess.
She's doing well, and she's very independent. She and her mom, Kelang, are in the same enclosure, while her dad, Ray, is separated for now, although they can sniff each other through the fence.
The little girl slept for a lot of the time we were there, but later in the day she got up and explored a bit before going in to the barn for dinner with Kelang.
She's the cutest thing ever. Ever.